How to plant and grow plug plants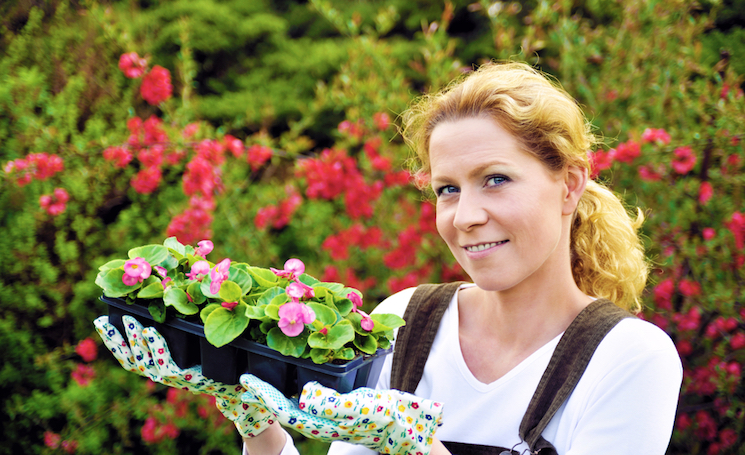 Plug plants are a quick and easy way to add a burst of colour to your garden
Image: Shutterstock
Plug plants have been professionally raised in a greenhouse to ensure a good root system and excellent plant health. They're an ideal way to save time and will help you to quickly fill your borders and beds with strong, healthy plants.

What's more, you can create a splash without spending huge amounts of money. Depending on the size of plugs you choose, you can get a lot of bang for your buck. And you're not limited to seed varieties. Some hybrids can only be propagated from cuttings so you'll have access to far greater variety by ordering your plants this way.
What are plug plants?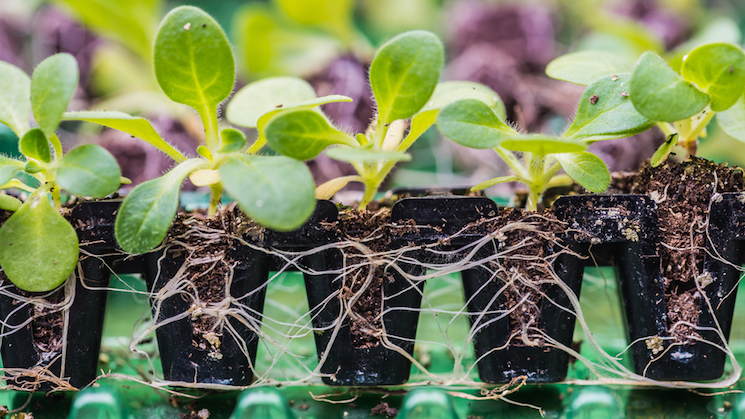 Plug tray plants have a strong and healthy root system.
Image: Shutterstock
Plug plants are young plants or seedlings grown in trays of individual cells. Van Meuwan's plug plants are sold in three main sizes: plug tray plants (3-6cm high from base to tip); plug plants (8-12cm from base to tip) and garden-ready plug plants (10-12cm from base to tip).

The smaller the plug plant, the more you'll get for your money, making plug tray plants the most cost-effective way to fill an annual border. Of course you can grow your own fruit, vegetables and flowers from seeds. But since professionally raised plugs have such a good root system they often take less time to reach their maximum potential, produce more vegetables or flowers, and are better able to withstand pests and disease.

Plug tray plants:

Sold in trays of 24, 48 and 72, this is the best way to get lots of plants for your money. These healthy plugs will require potting on into larger trays and growing a little more until they're ready to plant out.

Plug plants:

Sold in packs of 5, 10 or 20, these healthy baby plants have a strong root system and are ready to plant straight into hanging baskets and containers. Or, if you want to plant them out into your garden beds, grow them on in pots or trays until all risk of frost has passed.

Garden-ready plug plants:

These garden-ready plug plants are more developed and you can plant them straight into the garden with no need to pot up or grow on. They cost a little more, but they're ideal for people who don't have a greenhouse or want instant results in a short growing season.
What to do when your plug plants arrive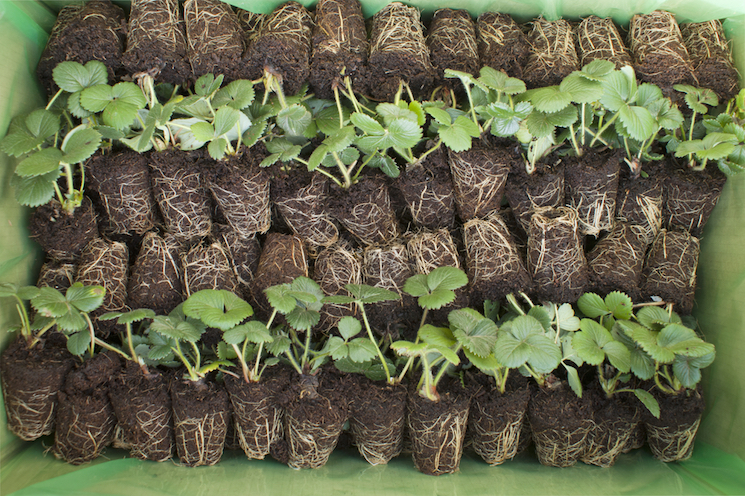 Unpack your plug plants immediately when they arrive and give them some water.
Image: Shutterstock
When you receive your plug plants, open the packaging immediately and stand them upright (don't worry if some compost has become loose during transit). If your plugs seem dry, soak them for half an hour and then let any excess water drain away. Keep them in a cool, bright and well ventilated place until you're ready to pot them up - ideally you should pot on your plants as soon as possible after receiving them to ensure the best results.
Potting on plug plants
Larger plug plants can be potted on into hanging baskets, window boxes or containers.
Image: Shutterstock
Slightly larger plug plants can be planted directly into hanging baskets or containers, or left in their trays until it's warm enough to plant directly out into the garden. But remember, they'll still need to be acclimatised, or 'hardened off' in the same way as their smaller cousins below.

Smaller plug tray plants, however, should be potted on into pots or module trays as soon as possible after you receive them. Here's how:


1. Remove your plants from the box and stand them upright as soon as possible. Water 1-2 hours prior to potting them on.
2. Fill small pots or module trays with good quality compost.
3. Gently loosen the small plugs from their tray by pushing up from the bottom with a dibber or pencil. Don't handle them by their stems.
4. Make a hole in the compost that is slightly larger than the plug, transfer it over, and gently firm the soil around the plant's roots.
5. Water the plants thoroughly.
6. Place the plants in a frost free greenhouse, conservatory or on a cool, bright windowsill indoors. (Cool conditions will encourage strong, study growth - too much warmth will lead to weak, leggy plants).
7. Acclimatise your plants to outdoor temperatures for at least a week before planting out.
Planting out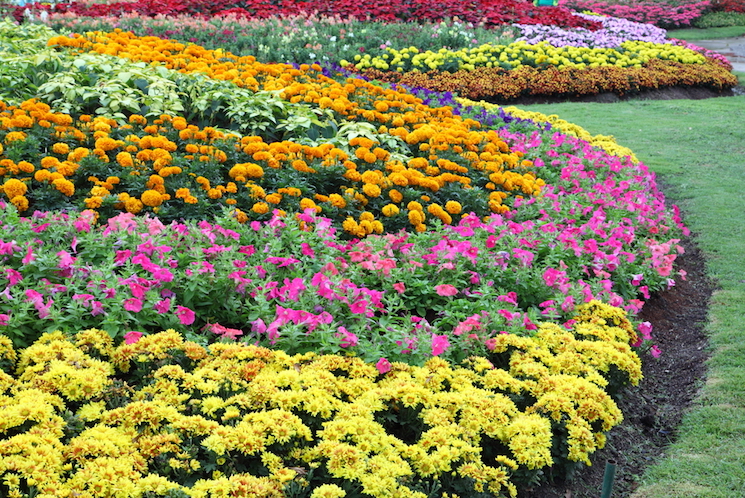 Landscaped flower gardens are not planted out until all risk of frost has passed.
Image: Shutterstock
All plug plants should be acclimatised to the lower outdoor temperatures for at least a week before planting outdoors. This simply means placing your plants outside during the day and bringing them back under cover at night (or covering with fleece). It's best not to leave your plants outside if temperatures are likely to fall below 5°C (41°F). Only plant out half-hardy or tender plants permanently once you're certain that all risk of frost has passed.

For a quick summary of how to grow plug plants, watch our step-by-step video below. Happy gardening!


Have you got any top tips for getting the most out of your plug plants? We'd love to hear them! Share them with us over on our Facebook page, and find some useful tips from others, too.