Plants for shade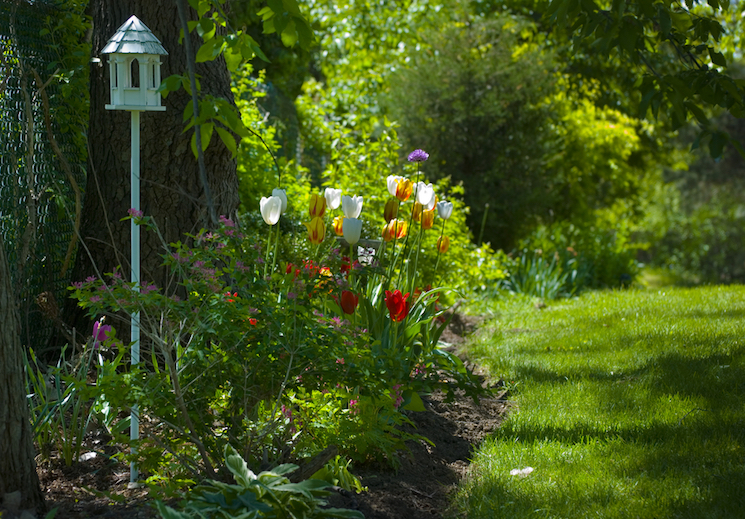 Not all plants need bright sunshine to thrive.
Image: tose
Some of the most challenging areas of a garden are those that have been cast into shade by buildings or trees. Shaded areas are often cool and, coupled with very damp or very dry soil, can be difficult places for some plants to thrive.

If your outside space is darker than you'd like, don't despair. There are lots of ways to improve the growing environment, and plenty of shade-loving plants and woodland flower bulbs that are happy to grow away from the glare of the hot sun.
Top tips for a shady garden
White gravel reflects the light and makes a bright backdrop for shade-loving plants.
Image: Del Boy
• If trees are blocking the light in your garden, remove the bottom layer of branches to raise the canopy.
• Paint walls, fences and sheds in light colours to instantly brighten up an area. Use pale stone, gravel or paving slabs to reflect light.
• Choose plants with pale flowers which 'glow' in the darkness.
• Use texture to make the border stand out. Using different leaf shapes and grasses among more floriferous plants is an eye-catching combination.
• Look for plants that naturally grow in a woodland environment.
Dry shade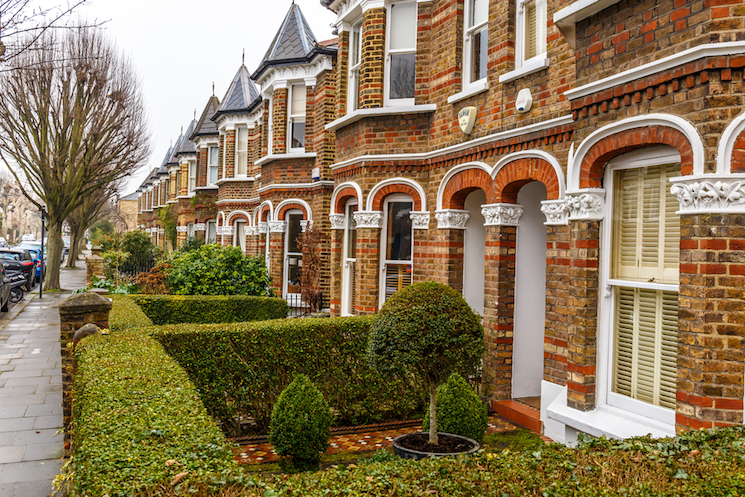 These north-facing front gardens in London use box hedging to add colour.
Image: Alexey Fedorenko
Common in urban environments, dry shade can be created by walls, fences or trees. Walls and fences facing away from the wind create a rain shadow, resulting in dry soil at their base. Big trees can also create dry shade, with the leaf canopy preventing rain reaching the ground, and shallow roots sucking further moisture out of the soil. These problems can be made worse if your soil is sandy and free-draining, or chalky and shallow.

To help alleviate dry soil, dig in plenty of well-rotted manure or compost prior to planting, during the spring or autumn. Mulching around the base of your plants when the soil is already damp from rainfall can also help. Mulches such as organic matter, bark chips, decorative stones or landscape fabric can really help prevent the water evaporating when it's hot and dry.
Damp shade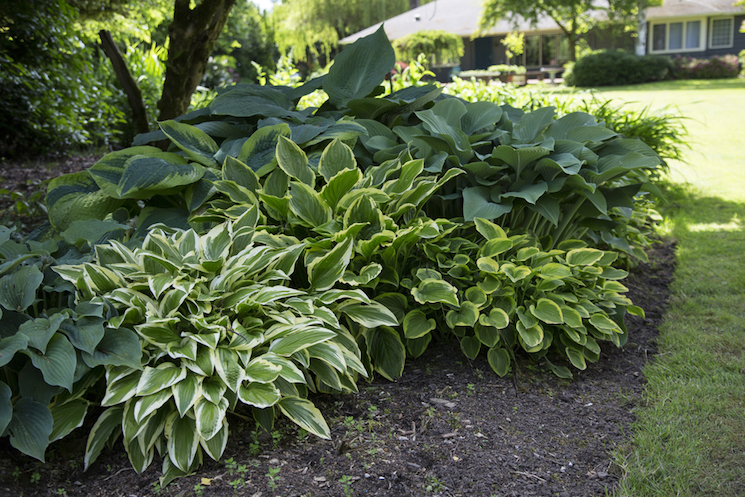 The cool and moist area under this tree is ideal for hostas.
Image: Jacqueline Klose
Damp shade areas are cool, moist environments in which large-leaved plants such as ferns and Hostas thrive. In your garden you may find these conditions near a water source, if you have a high water table, or if you have heavy clay soil overshadowed by trees or buildings.

Most plants suitable for damp shade originate from woodland habitats so require a moist but well-drained soil which is rich in organic matter. If possible try to improve your soil with lots of well-rotted manure or compost, prior to planting. Organic matter applied over time is much more effective at improving soil structure than digging in grit or sand. If you have very wet soil which is poorly drained and difficult to rectify, then it may be best to think about creating a bog garden.
Best plants for shade
Here's our pick of the climbing, flowering, hedging, and all-round top-performing plants that are suitable for darker areas of your garden. We've divided the lists into those that prefer dry and those that prefer damp conditions.
Shrubs for shade
Perennial plants for shade
Climbers for shade
Bulbs for shade
Biennials and annuals for shade
Large-leaved, perennial plants such as Hosta and ferns grow well in a moist, shady environment.
Euonymus is a low maintenance, evergreen climber which is ideal for adding some winter colour to your walls and fences.
Thriving in shade, Begonias make for an eye-catching display for your patios and containers.