How to plant an annual border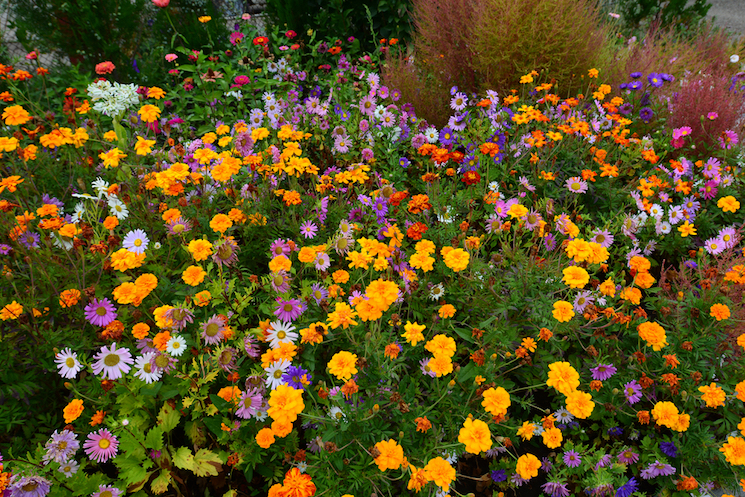 Annual plants bring a riot of colour to your borders
Image: Shutterstock
Annual plants are a bright and colourful addition to your garden, giving a fabulous display all summer long. They can be used to fill gaps in established borders or planted together to create an annual border or bedding scheme. The great thing about annual bedding plants is that you can change the design each year. Read on for our easy guide to planting an annual bed or border.
Where to grow annual bedding plants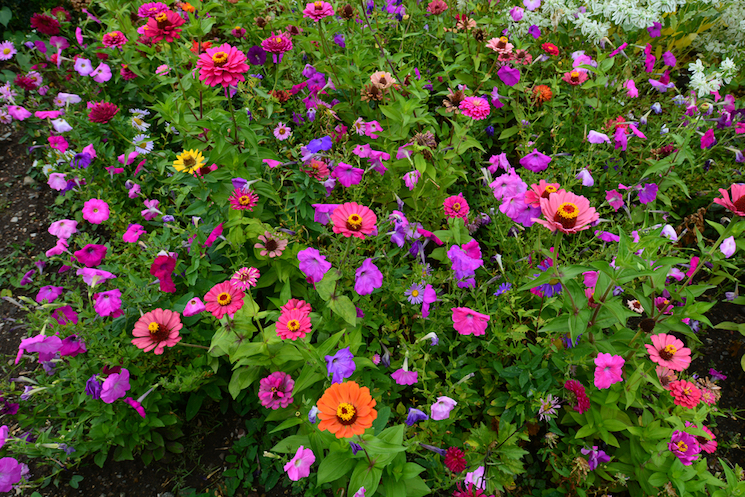 Annuals enjoy a sunny position and well-drained soil
Image: Shutterstock
Most annuals prefer a sunny position and fertile, well-drained soil. Dig in some well-rotted manure before planting your bedding plants; this feeds the plants, opens up the soil for good drainage, and helps to retain moisture in hot weather.
How to design an annual border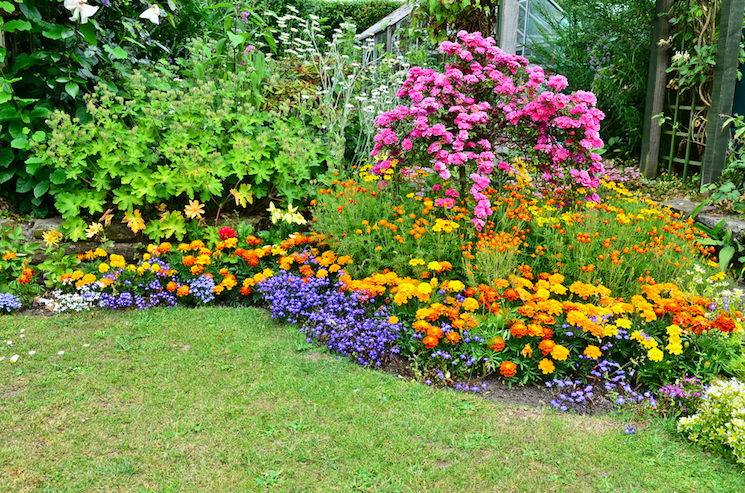 For a traditional border, arrange plants according to height
Image: Shutterstock
Before planting your annuals, you'll need to decide where each variety will go. For a traditional display, arrange plants according to their height. Place taller plants such as colourful Antirrhinums, elegant Nicotiana and annual Rudbeckia towards the back of the border, with shorter plants, such as French marigolds, fast-growing petunias and gazanias at the front. Growing annual climbing plants on wigwams will add variety and height to your bedding scheme. If your bed or border is going to be viewed from all sides, plant the tallest plants in the middle and graduate to the shortest around the edges.

A more modern display uses border plants of a similar height. If you choose this type of arrangement, think about the density of the plants you are using. Put lighter, airy plants such as verbascum in front of denser plants like phlox to avoid them being swamped.
How to grow annuals from seed
Growing annuals from seed is a cost-effective way of bringing summer colour to your borders and beds. While some annuals need to be started off under glass, there are many hardy annual seeds that can be sown straight into the ground, including cornflowers, sweet peas and night-scented stocks. Here's how to grow annuals from seed:
1. Sow between late March and May when the earth begins to warm up.
2. Weed the bed, level with a rake, and lightly tread before sowing your seeds.
3. Broadcast (scatter) your seeds over the surface of your soil or sow in shallow grooves (drills). Check seed packets for planting depths.
4. Weed around your seedlings regularly.
5. Water frequently during germination and seedling stage.
6. Once established, water every 10-14 days during dry weather.
How to plant annual plug plants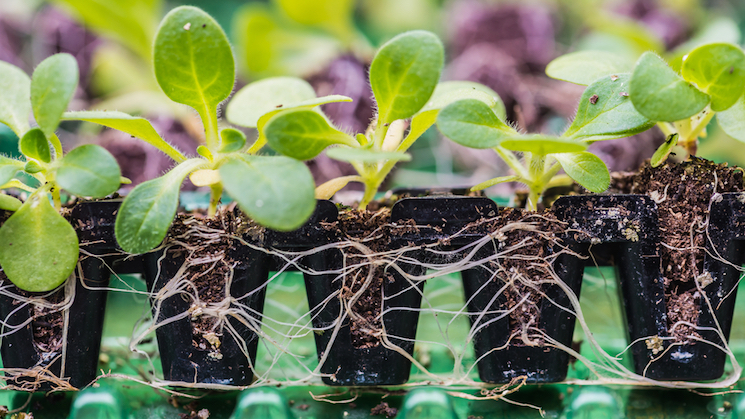 Plant out annual plugs in late May or June
Image: Shutterstock
You can start planting out annual bedding plants once all risk of frost has passed in late May or June. Follow these steps for the perfect display:
1. Lay out your annual plug plants. Check the plant's spread to work out how much space to leave between each one.
2. Try grouping at least three of the same kind of plant together – this creates a stronger impact and often looks better than dotting plants around randomly. Once you're happy with your design you can start planting.
3. Dig holes big enough to accommodate the roots.
4. Place your plants in their holes, making sure the top of each plant's root ball is level with the soil surface and firm in.
5. Over large areas, try working from a wooden board to distribute your weight and prevent soil compaction.
6. Once you've finished, all you need to do is water the plants well and you're done!
How to care for your annual bedding plants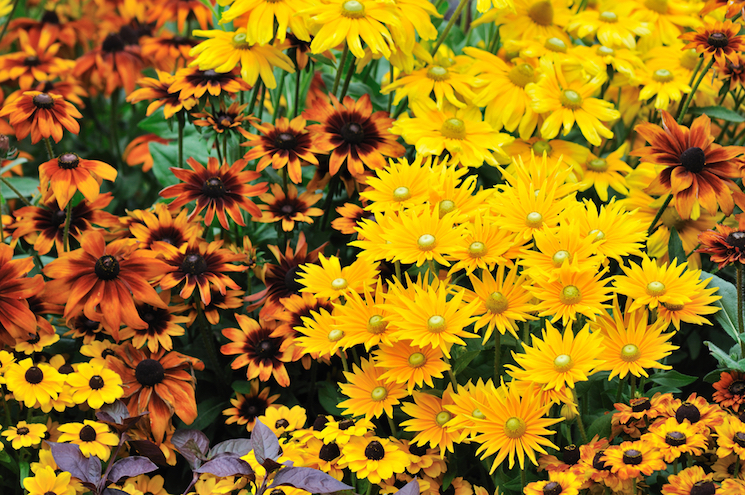 Regular watering helps annuals to bloom their best
Image: Shutterstock
To make sure your annuals give you their best throughout the summer, follow these three steps:
1. Water your plants frequently while they're young, and throughout particularly hot weather. Avoid watering from above as this will stain some flowers. Water at soil level instead.
2. Regular deadheading is vital. Removing dead flowers will prolong your annuals' bloom period and keep your border looking tidy. Pinch off the whole flower head and part of the stem to make sure seed pods aren't left behind.
3. Protect your plants from slugs with slug pellets or beer traps.
Follow this guide and your beds and borders will soon be bursting with colour for a summer-long show!