Edible Flowers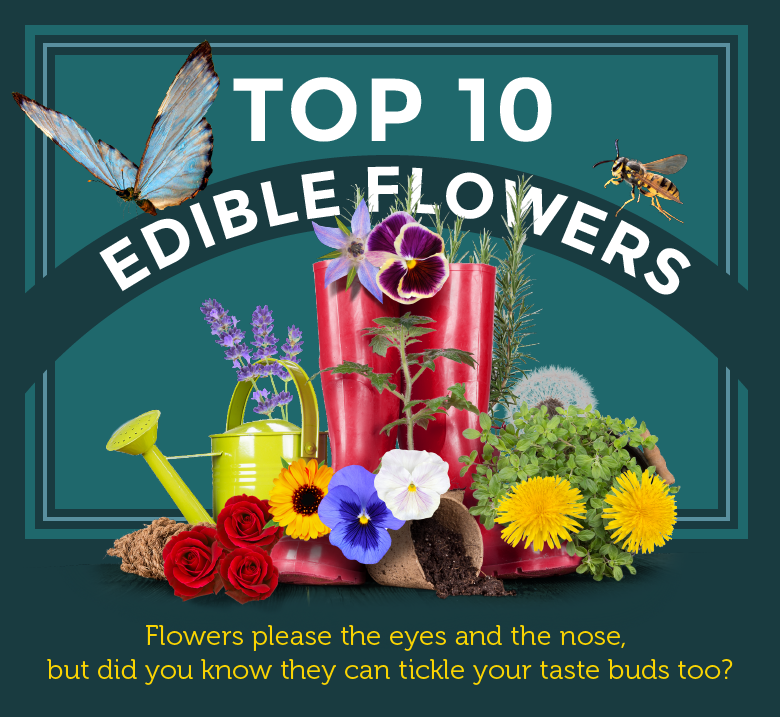 Many flowers growing in our gardens are edible. Flowers fit for food have been used for thousands of years in cooking and as garnish for a huge range of dishes. The Chinese were first to have been recorded experimenting with flowers as food, and their varied recipes can be traced back as far as 3,000 B.C.
Romans used violets, roses and pinks in dishes, and lavender in sauces. Gardeners and cooks over 1,000 years ago were using pot marigolds and orange blossom in their cooking.
It's always best to grow your own edibles so that you can be sure they're clean and free from disease. Edible flowers are always best freshly-picked anyway.
Today, even Michelin-starred restaurants use flowers in their recipes, enhancing them with colour, texture and intriguing flavours. Take a look at our top ten edible flowers here:

Important!
If you?re in any doubt as to whether or not a flower is edible, don't eat it. It?s a simple but effective rule of thumb.
Also, if you're allergic to pollen, you might want to avoid eating flowers altogether, just to be on the safe side.
Quick Links: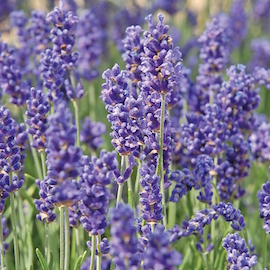 Lavender Hidcote is just one of many varieties suitable for flavouring and garnish.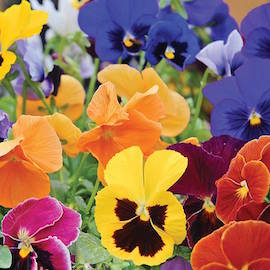 Pansies can help brighten up a salad, or even your pancakes!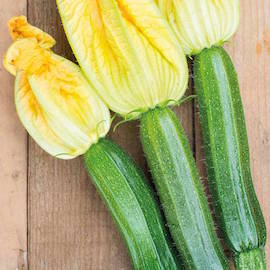 Courgette flowers are delicious stuffed and baked