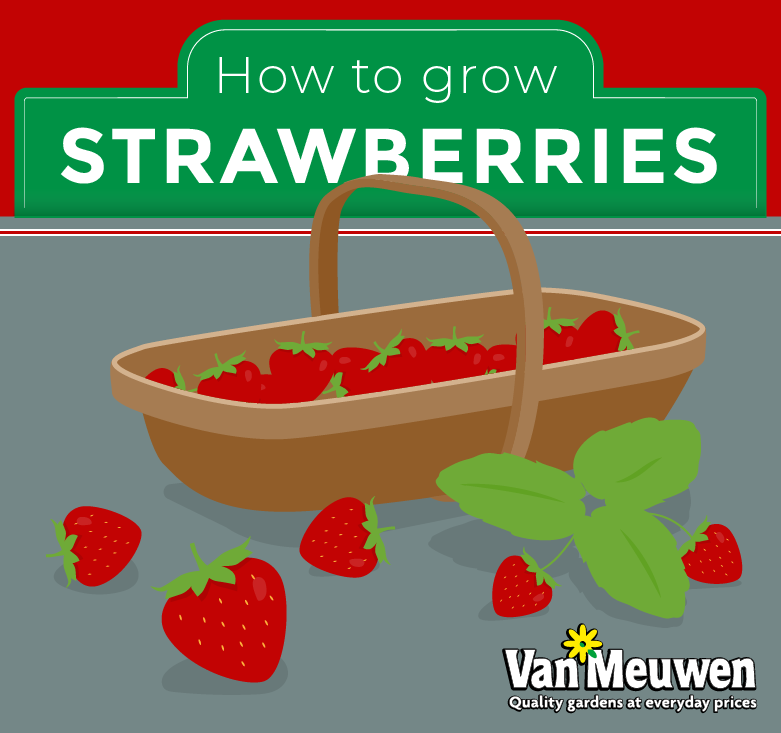 How to grow strawberries
Strawberries are the quintessential British summer fruit, and they're very easy to grow! From the largest allotment to the smallest balcony, strawberry plants can be grown almost anywhere. These versatile fruits are happy growing in raised beds, containers, hanging baskets or window boxes, and provide a near-constant supply of mouth-watering fruits during the height of summer.
Check out our 'How to grow strawberries' infographic for some great hints and tips on producing this wonderful fruit.

Share this infographic - just click the 'Tweet' or 'Share' buttons, or copy and paste the embed code below to publish on your own website:
Quick Links:
More top tips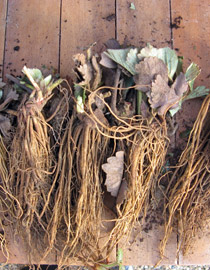 Our strawberry plants are sent out as runners and will quickly establish once planted.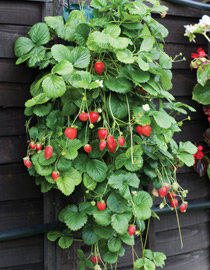 Strawberries are ideal for growing in hanging baskets or strawberry planters for the patio. You can even plant them in our strawberry grow pouches against a wall.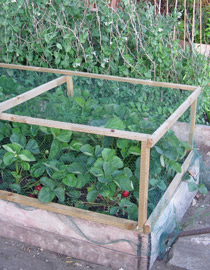 Place netting over your strawberries to protect them from hungry birds!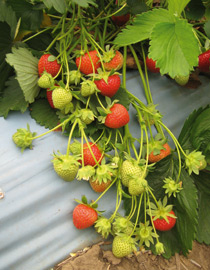 Harvest strawberries as they ripen. Choose a dry day if possible and gently pull or cut them away from the plant.